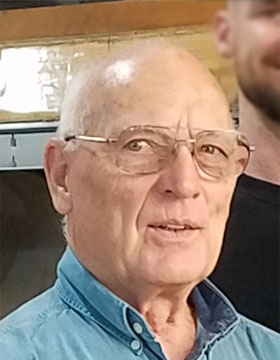 Rodney Beckwith III
Board Member
Growing up on a farm in Niles, Michigan, Mr. Beckwith earned his mechanical abilities very early in life. These abilities served him well early on, helping him achieve the Eagle Rank in Scouting when he was only 16 years old.
Mr. Beckwith attended Jackson Community College and Lawrence Institute of Technology where he majored in Mechanical Engineering, with studies in Metallurgical and Electrical.
On June 27, 1964, he married Georgia Bruiuing. He interviewed at Ford Motor Company the following Tuesday, and was hired the day after Labor Day. He retired from Ford in 1997 after a 33 year career there.
Before starting at Ford, Mr. Beckwith worked in the design of material dispensing equipment for the auto industry and electro/hydraulic systems for the military and aerospace.
In addition to serving as a Bendix mentor, Mr. Beckwith is also a leader in Scouting and teaches for the American Heart Association and Red Cross for many years. He is also a Tech Inspector for auto racing including Formula SAE and teaches metal fabrication for race cars and airplanes. Not one to rest idly in retirement, he also serves as Health Officer and Aquatics Director for Scout camps.
Mr. Beckwith was involved in the design and implementation of the first Toolmanship Mentoring program in 2017. He believes deeply in bring generations together to motivate youth in constructive careers.