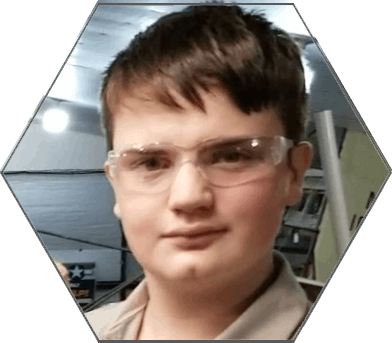 Ever since I was a kid, I considered myself as having a mechanical intellect. As a toddler, I used to flip bikes upside down, spin the pedal sprocket, and watch how the chain mechanism worked.
As I grew older, I was curious about how different things worked – steam locomotives, the electric motors on our fan, and the old alarm clock on my nightstand. Though curious, I realized I was never really motivated to dive in to learn or understand how they functioned or operated.
Until I found Bendix Academy.
I was 11 then and began to learn about different fasteners, metal works, sandblasting, riveting, and lots more. It was there that something sparked in me I had never felt before: ambition.
Three years into lessons, I stopped by an estate sale and bought a vintage GE fan for $5.
Back home, I took it apart, cleaned the copper coils, changed out the wiring, and cleaned rust off with a wire brush. I turned around and sold it for $35! That was the start of my journey. Today I fix up old engines, outboards motors, and chainsaws and sell them. I'm also branching out into working on cars and trucks.
If it weren't for Bendix, I would not be who I am today. We need more youth like me find the shovel of ambition to explore and dig deep into their passions for toolmanship and mechanics.
– Grey, former Bendix Student